Posted on 18 January, 2017 - 16:22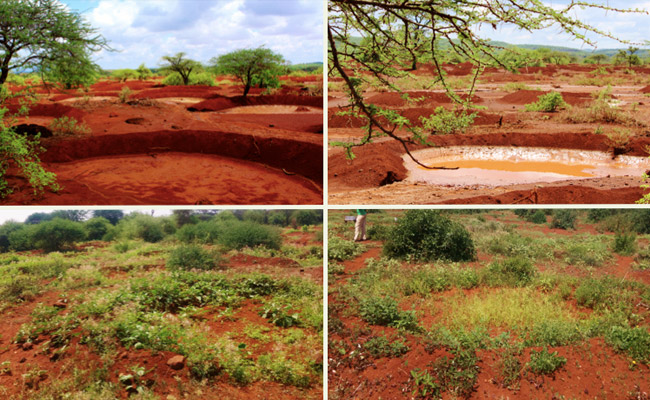 These pictures were sent from Kenya and we are extremely proud to show you them! You can clearly see the bunds that have been dug are retaining the rainwater and allow vegetation to grow back.
These pictures show that hard work really does pay off, and it hasn't even rained that much yet!