Posted on 27 February, 2018 - 10:00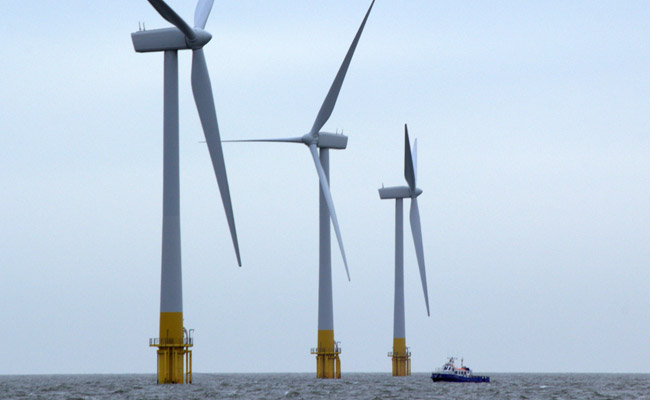 The planet's biggest and most powerful wind turbines have begun generating electricity off the Liverpool coast, cementing Britain's reputation as a world leader in the technology as increasing scale drives down costs.
Each of the 195meter-tall turbines in the Burbo Bank extension has more than twice the power capacity of those in the neighbouring Burbo Bank windfarm completed over a decade ago. "That shows you something about the scale-up of the industry, the scale-up of the technology," said Benjamin Sykes, the country manager for Dong Energy UK. The project is the first time the 8MW turbines have been commercially used anywhere in the world, which Sykes hailed as a "very important milestone" for the sector.
"This and other projects have been crucial for driving costs down for the whole industry," said Skyes, pointing to the Burbo Bank extension.
Building fewer but more powerful turbines like these is cheaper because each tower and its blades need a foundation, the "transition piece" that goes atop that, plus the cables to connect it to a nearby substation, and ongoing maintenance.
Source: theguardian.com
Picture: Rob Faulkner